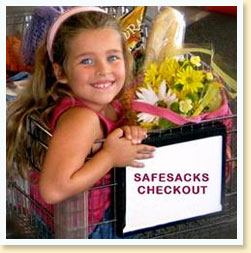 Question: Why Use Cotton String Bags?
Answer:
PLASTIC IS DEADLY
TOTE BAGS ARE BULKY
STRING BAGS ARE EASY!
(and we may be lazy)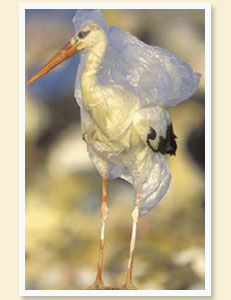 Plastics are derived from crude oil, natural gas or other petrochemicals. Transformed in plastic factories into chains of hydrogen and carbon molecules known as polymer resin, it is heated, the molten resin is extruded and molded into the desired shape, then cooled and hardened.
Because plastic does not biodegrade, no organisms in the environment can break them down. Instead, plastic goes through a process called photo degeneration, where sunlight breaks down plastic into smaller and smaller pieces until there is only plastic dust. It can remain in the ecosystem longer than our lives and continue to endanger future generations. Birds, fish and sea mammals eat it, and many die. After death, the plastic lives on and attacks the next generation. Who wants plastic bits endangering us for eons? So far, 90% of all plastic created still exists!