We are two friends from Florida, selling eco-friendly reusable cotton string bags. We guess you could call us "Bag Ladies" (We laugh)! We love God's green earth and all His creatures in it and want to protect our world, one bag at a time! We know that you can join us in our effort and be a true hero!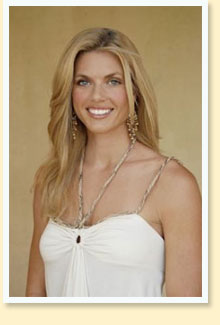 Kristia

Originally from North Carolina, Kristia attended NC State University and UNC Chapel Hill, with a Bachelor degree in Chemistry and Masters degree in Physical Therapy. In 1996, she moved to Florida in pursuit of sunshine and warmer weather. She currently is a working actor and model. She lives with her loving husband and fluffy cat...or is it the other way around?
"God has blessed me with with so much in life. I felt compelled to start a business that would help protect the beauty that He has created for us all to enjoy. SafeSacks is committed to bringing awareness of the needs of our environment,and helping to support a healthy ecosystem...one bag at a time!"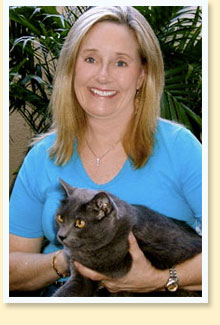 Gwynne

Gwynne grew up in Akron, Ohio, and moved to Florida in 1973, after graduating from University of Kentucky. Go Cats!!

She taught Gifted and Honors English in middle and high schools in Orlando for 14 years, and worked in sports and general publicity at Rollins College.
Gwynne earned her Masters in counseling from Stetson University.

"I've always had a great sense of adventure, and a need for personal growth. I guess that's why I got my Masters at age 47, did my first sprint triathlon at age 50, and made a tandem parachute jump from 13,000 feet at age 56. I always try to be flexible and positive...that mindset has helped me weather many storms. I have been blessed with a wonderful husband for 15 years, a warm home with 2 cats, good health, and family and friends who have gone the distance with me. Life couldn't be better...I am very blessed! My new challenge is to develop SafeSacks as a tool to educate our world about the environmental dangers of plastic, and to significantly reduce our plastic bag dependency."